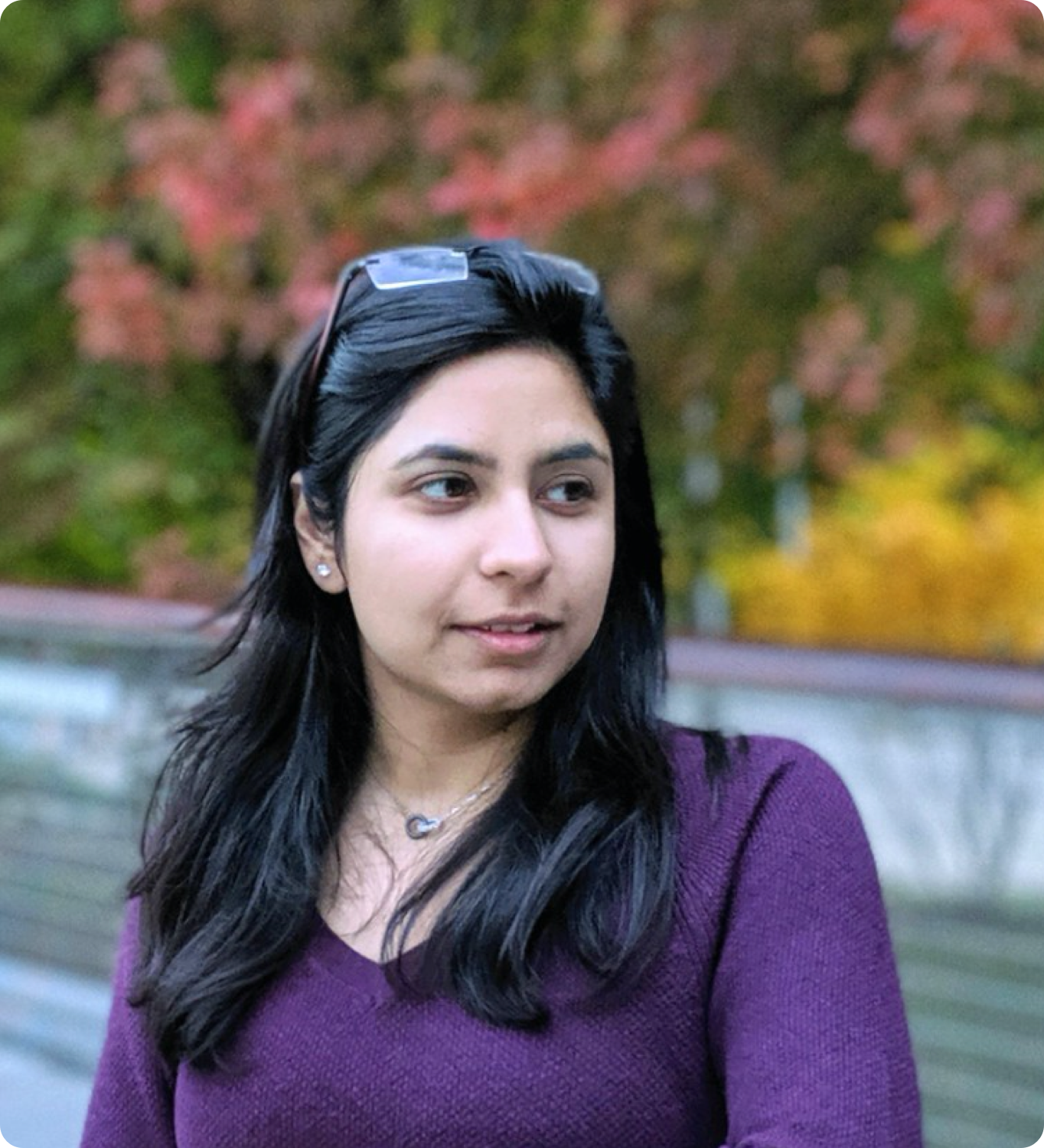 Hey! I am Aakriti, a User Experience Designer from India, currently working as a research assistant in the Technology for social good (TSG) lab at DePaul University. While pursuing a master's degree in Human-computer interaction (HCI), I am working on multiple projects to investigate how the diverse community of Chicago uses technology to address issues concerning education, political adequacy, and economic development.

My journey in this field has been guided by curiosity and innate passion to nurture my innovative side. The need to support my creativity through graphic and web design has helped me determine increasingly viable and customized solutions throughout my professional career. I have carved my identity as a niche user experience (UX) researcher, who is grounded in her capacity for cognitive empathy and possesses a sincere interest in how people communicate verbally and visually, along with a deep passion for understanding diverse languages and cultures.

Coming from a computer science background, I am constantly inquisitive about the why and hows of decisions made by people. I love connecting the dots between technical constraints, business goals, and human behavior. I use research to inform design decisions that bring simplicity, empowerment, and joy into people's lives.

When I am not working I am usually trying out new recipes across different cuisines while learning from the failed attempts (It legitimately took me 6 attempts to get a perfect loaf of garlic bread). Besides that, I am usually out hiking or biking over the weekends.